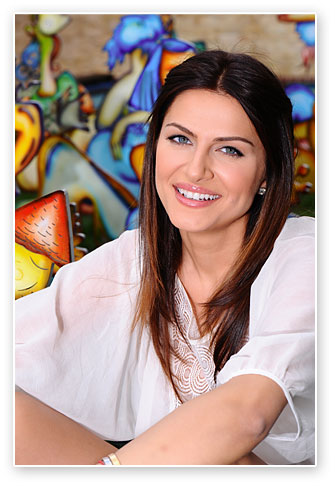 Welcome to my new website!!!

A lot has changed and developed in the last few years. Most importantly, I am a college graduate as of last year, with a degree in Fine Arts from UCLA. For those of you who tuned into the website for updated information in the last several years, I am sorry!!!! Looks like it took a college experience to teach me the invaluable impact of the internet and how resourceful it can be.
So, here I am.
(Upon its completion) This website is of course meant to give you access to an abundant library of my work in various mediums and share with you my life as an artist. However, it is equally as important that it lends itself to the personal and intimate side of my life, as a woman, as an advocate for the arts and an advocate for peace-building.
My site is meant to maintain a dialogue with you, my friends, fans, collectors or just passer-by's. For those of you who know me, I have a lot to say and not just through my art that I do that. So here is where you will be able to keep in touch and up to date with me. I look forward to checking in with you guys.